Hotgen Biotech handheld upturning luminescent COVID-19 antigen rapid detection product launched in Europe at the end of September
2020-10-19
Recently, the reporter learned from the Key Laboratory of Bio-Emergency and Clinical POCT (Beijing) that the UPT-3A-1800-mini, a handheld antigen detection equipment jointly developed by the laboratory and Hotgen Biotech, was developed with a luminescence immunoassay analyzer and supporting development. The COVID-19 antigen detection kit was successfully developed. As a "handheld" antigen detection device, the device is small and exquisite, providing a simple, efficient and fast new method for rapid detection of the COVID-19 on-site. It is reported that the equipment and supporting antigen detection reagents have obtained EU CE certification.
The detection methods of the coronavirus mainly include three methods: nucleic acid detection, antibody detection, and antigen detection. Nucleic acid detection requires professional technicians, and antibody detection is a late diagnosis. Antigen detection does not require professional laboratory personnel, special detection sites and equipment, can detect infection early, and is simple in operation and low in reagent costs. Antigen detection is faster, more efficient, more economical than nucleic acid detection, and it is more convenient to transport. It can diagnose infection earlier than antibody detection. It can be detected at the sampling site, and the detection result can be obtained in 15-20 minutes. Based on this, antigen testing is very important to fully carry out coronavirus testing and speed up the acquisition of test results.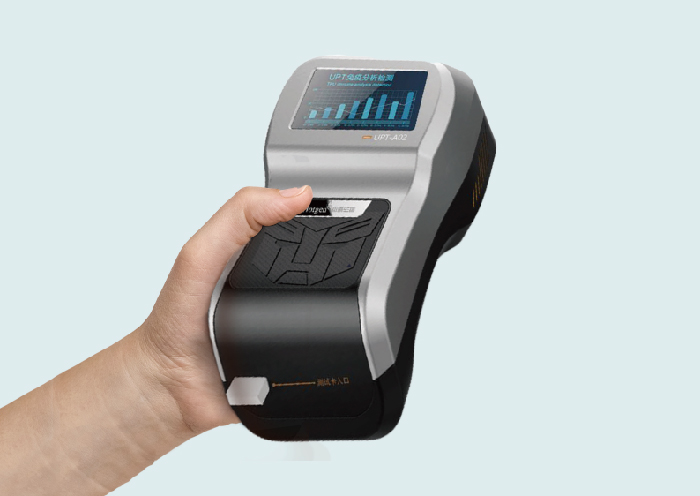 Hand-held Up-converting Phosphor Immunoassay analyzer UPT-3A-1800-mini
Hand-held antigen detection equipment will open the era of rapid detection of COVID-19 tests
The UPT-3A-1800-mini Up-converting Phosphor Immunoassay analyzer is used as a "hand-held" antigen detection equipment, and the detection results can be obtained within 15 minutes. It has high sensitivity, simple operation, fast detection, and does not require professional inspection technicians to operate, suitable for different applications scenes and other characteristics. Hand-held detection equipment + antigen detection reagents have the sensitivity of nucleic acid detection, non-invasive sampling, and easy operation at the same time, which is an important breakthrough in rapid detection of the novel coronavirus on-site. The antigen detection products developed by the laboratory include antigen detection products of colloidal gold method and up-conversion luminescence method. The up-conversion luminescence products can be adapted to handheld and desktop POCT detection instruments and can be applied to different scenarios. The clinical performance evaluation shows that it has excellent detection sensitivity. The detection sensitivity of colloidal gold and Up-converting Phosphor luminescence reached 2.5×102 pfu/ml and 2×102 pfu/ml, respectively.
Possible application areas of antigen detection
At present, many regions around the world are facing the second epidemic of the novel coronavirus. The handheld antigen detection equipment has the characteristics of non-invasive sampling, rapid detection and simple operation. It can undoubtedly play an important role in more epidemic prevention and control fields, such as medical institutions, border ports, community screening, schools, shopping malls, airports, stations, hotels, conferences, sports events and other places are used for screening of patients with novel coronavirus. People can even detect and manage the novel coronavirus infection at home (subject to local regulations).
In the face of insufficient testing in many regions around the world, the operation of antigen testing is very simple and can be easily mastered by non-professional medical technicians. Its flexible usage scenarios can be used for rapid screening of novel coronavirus services on a large scale, and can also greatly reduce the workload of novel coronavirus detection in hospitals. The advent and application of novel coronavirus antigen detection products will effectively improve the current status of global COVID-19 detection and also control the spread of the epidemic to a minimum.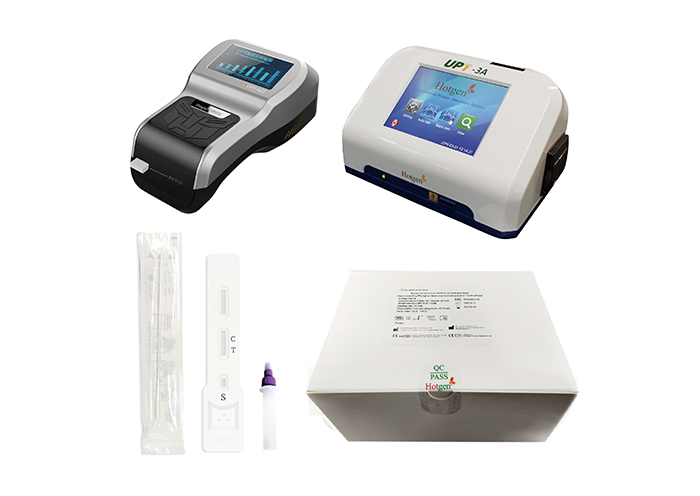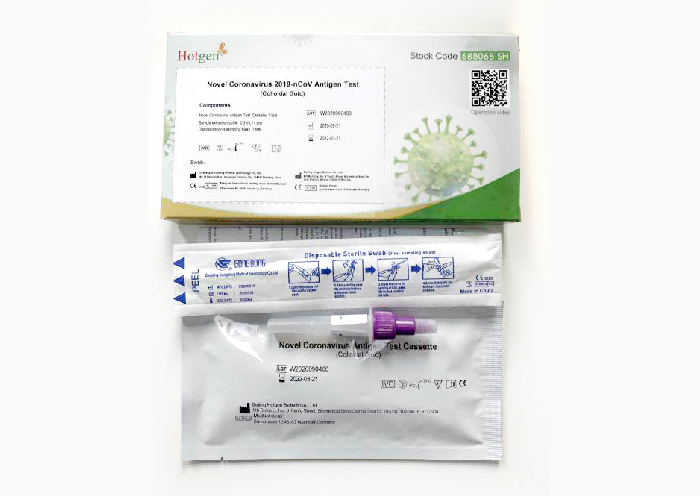 Business consultation telephone: 18910289851(Manager Zhang)